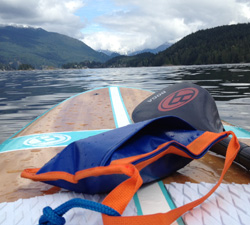 Stand Up Paddle Vancouver carries the best SUP accessories for paddling – whether you are just getting started or looking for more technical products check out our line of products to keep you warm and comfortable while you paddle!
In addition to our SUP clothing we offer a full range of SUP accessories as well as Board and Paddle Sales from Jimmy Lewis, and Blackproject paddles
CONTACT US for Pricing or the Purchase Retail items
SUP VAN Hats!!!!
Stand Up Paddle Vancouver sells Canadian made SUP Yoga Anchors designed and handcrafted on Vancouver Ilsand, BC Canada in collaboration with Tofino Paddle Surf.  The HOLD TRUE SUP Anchors is a stylish designed bag that you add weight to (rocks, sand etc) when you arrive at your launch location – no more carrying extra weight to the water.  These bags are great for the travelling SUP Yogi and can be attached to any leash plug for use on a wide range of boards.
HOLD TRUE SUPAnchors
PRICE: $39.99/Anchor 
*ask about bulk rates for SUPYoga studios or purchasing 10+  CLICK HERE FOR MORE DETAILS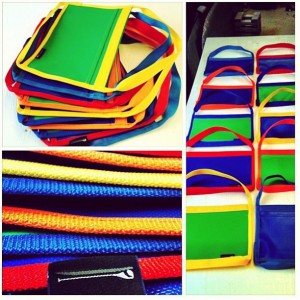 VAIKOBI
Airprene pants & micro fleece long sleeve make for perfect cold water layering systems for fall, winter & spring paddling.
PADDLEBOARDER – Mermaid Line  ON SALE NOW!!!!
Beautiful mermaid print leggins, rashies, bikini bottoms and tops
ROXY OUTDOOR FITNESS CLOTHING
See below a selection of our Roxy Outdoor Fitness clothing designed for the athletic woman ready to hit the water!


OTHER PRODUCTS NOW AVAILABLE ONLINE:
WATER BOTTLE HOLDER
Hydration on the Go. No matter who is paddling and where, you can never escape the basic human necessity for staying hydrated. It will hold all of the major brand water bottles so users can keep their favorite water bottle handy while paddling. The high powered suction cup has an on/off switch that allows users to know when their bottle is securely fastened to the deck of their SUP. It works on any smooth surface so it is perfect for SUP's, boats or canoes and kayaks. Simply put it on display attached to a board. Slide a water bottle into it.
PRICE: $24.95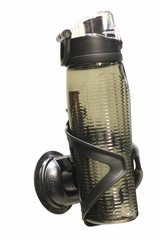 NOATAK AQUAPAC – DRY BAG 15L & 25L 
Internal Wet and Dry sections, supplied with 2 shoulderstraps for use as a backpack, shoulderbag or grab-bag, super light-weight waterproof fabrics make these great day-bags, roll-down seal will keep out any rain or mud, or spray on a kayak, integral lashtab is perfect for lashing it down to a deck. Made of Ripstop Nylon, a woven fabric that has an extra thread added to the weave which stops a tear or rip from travelling across or down the fabric. TPU-coated to keep water out.   Price: $75 & $80 (tax inclusive)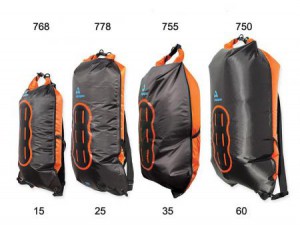 TRY BEFORE YOU BUY!!
We are firm believers in all the products we carry and would be happy to take you out for a lesson or experience on a range of boards until you decide what is the best fit for you!
Available NEW & USED – email for rates or to set up a demo info@standuppaddlevancouver.com