Retreats
Join Just Add Water on an adventure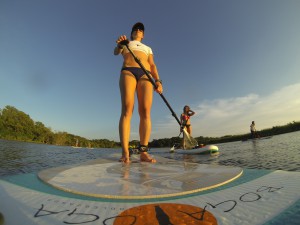 Join Just Add Water on an adventure – weekend, week or specialized getaway packages that will leave you with a taste of everything from SUP to Surf to Yoga just by adding water creating a whole new way to see yourself. Choose from workshops in Canada, USA or international trips to Costa Rica and other amazing coastlines and know you're taken care of from start to finish – from paddling by day – Yoga by night and everything fun and adventurous in between pencil the dates in your calendar and join us for the ride!
Just Add Water Yoga Retreats from Moonrider Productions on Vimeo.
_______________________________________________________________________________________________
RETREATS
Step In To Nature…
Just Add Water Yoga Retreat
CALL FOR DETAILS
Step in to nature and embrace the light as we celebrate the longest day of the year in one of the most beautiful places on the west coast.  Join Kristy and the team at Kapoose Creek as we celebrate the transition of Spring in to Summer, this 4 day 3 night getaway will be hosted at the stunning Kapoose Creek; a remote wild west coast location with beautiful beaches, and breathtaking views.  Getting to Kapoose is all part of the adventure and once you have arrived you will have a hard time leaving; arrive by boat, and step lightly in to the wilderness and all it's energy – ocean/forest/air and fire!
Daily yoga practice, meditation, forest bathing and delicious meals will leave you regenerated, fueled and ready for all that Summer has to offer!  Take the time to step in to nature, hear the eagle call you home… home to your heart.
What's included:
4 days – 3 nights share accommodation (2 per room – 2 beds)
Transportation from Nanaimo to Kapoose Creek (vehicle & boat)
Daily yoga (2-3 times/day) in yurt and on the beach *weather pending
Meditation
Beach walks
Forest Bathing
Vision coaching
3 meals/ days
Optional add on (no added cost):
Surfing
SUP surfing
Flat water paddle
Price:
Early Bird (before March 15) $2699
Regular Rate $2899
*per person
*everything above included in this rate
*plus gst
Email to reserve your spot today!
Tofino Weekend Getaway from Moonrider Productions on Vimeo.
___________________________________________________________________________________________
Tofino Getaway Weekend
Surf – SUP – Yoga – Nutrition Coaching
2021 DATES TBC
TOFINO, BC Canada
 Kristy Wright Schell (Yoga Professional) & Catherine Bruhwiler (Pro Surfer) 
This 4 day 3 night Tofino Getaway is designed for the adventurous spirit seeking like minded people to explore with.
Over 4 days we will beach walk, surf check, practice yoga, surf, SUP and learn more about eating well and sharing beautiful meals together while we recap each daily adventure experience!
Included: 3 nights accommodation at Tofino Swell Lodge on the beautiful Tofino Inlet.  3 meals/ day Saturday & Sunday Prepared alongside the fabulous Jenny Poppitt who will coach you through taking these recipes home and everyday!
Daily Walks
Yoga
Surf Lessons
SUP Lessons
and memories to last a lifetime!
Price: TBC
Deposit upon booking
SHARE a room available
Email us for more details anytime!
_________________________________________________________________________________________________
SOUL FOOD – Sunshine Coast Weekend 
Yoga – Nutrition – Connection
SECHELT, BC Canada
Kristy Wright Schell (Yoga Professional) & TBC (Nutrition Specialist)
This weekend getaway is designed around what 'feeds' your soul…
Practicing Yoga…
Eating Nutritious Food…
Walking in the woods…
Siting by the water…
Spending time with like minded people…
If any or all of the above sound like something you need message below and join us!

Kristy Wright Schell – RYT, SUP Instructor and Lover of living life to the fullest will guide your yoga practice, nature walks, create a space to share ideas, visions, goals and share tools on living a life you love EVERY DAY!
This weekend is YOURS to co-create with us and we look forward to sharing time on our beautiful coast with you!
INCLUDED:
2 nights accommodation
5 meals and snacks Fri-Sun
Daily Yoga
Meditation
Nature Walks
Goal Coaching
Nutrition Coaching
Price: TBC
*option to SUP will always be available! – weather permitting