Ready to take your paddling to a new level?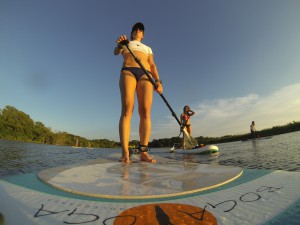 Join Just Add Water on an adventure – weekend, week or specialized getaway packages that will leave you with a taste of everything from SUP to Surf to Yoga just by adding water creating a whole new way to see yourself. Choose from workshops in Canada, USA or international trips to Costa Rica and other amazing coastlines and know you're taken care of from start to finish – from paddling by day – Yoga by night and everything fun and adventurous in between pencil the dates in your calendar and join us for the ride!
Tofino Weekend Getaway from Moonrider Productions on Vimeo.
2017 Retreats BOOK NOW 
TOFINO, BC Canada
February 10-13th, 2017  *Option ADD Feb 14th
________________________________________________________________________________________________
Tofino Getaway Weekend
 REGISTER NOW
Surf – SUP – Yoga – Nutrition Coaching
February 10-13, 2017  *optional Add Feb 14
TOFINO, BC Canada
 Kristy Wright Schell (Yoga Professional) & Jenny Poppitt (Yoga/SUP Professional & Nutrition Coach) & Catherine Bruhwiler (Pro Surfer) 
This 4 day 3 night Tofino Getaway is designed for the adventurous spirit seeking like minded people to explore with.
Over 4 days we will beach walk, surf check, practice yoga, surf, SUP and learn more about eating well and sharing beautiful meals together while we recap each daily adventure experience!
Included: 3 nights accommodation at Tofino Swell Lodge on the beautiful Tofino Inlet.  3 meals/ day Saturday & Sunday Prepared alongside the fabulous Jenny Poppitt who will coach you through taking these recipes home and everyday!
Daily Walks
Yoga
Surf Lessons
SUP Lessons
and memories to last a lifetime!
Price: $850/pp plus tax
Deposit upon booking $125 *non-refundable
Final Payment due on Jan 15th, 2017
SHARE a room and pay $650/pp plus tax (includes all of the above)
OPTION to ADD Feb 14th for an added $199.00 Includes another FULL day of meals and activities!
Email us for more details anytime!
_________________________________________________________________________________________________
SOUL FOOD – Sunshine Coast Weekend 
TBC
Yoga – Nutrition – SUP – Connection
SECHELT, BC Canada
Kristy Wright Schell (Yoga Professional)
Take the step and register for 3 nights and 4 days of exploring YOU.
This weekend getaway is designed for you to reconnect to your truest YOU… by exploring all the elements that allow you to tap in to your BEST self in the beautiful setting among the forest, trees, ocean and mountains.
Kristy will provide you with the tools to keep your retreat inspiration flowing for many days, weeks, and years beyond…
Includes:
3 nights, 4 days in a shared room (bring a friend and share your space)
8 meals prepared in colaboration with Katarina – Nutrition coach.
Daily Yoga & Meditation
Opportunity to Stand Up Paddle (no experience required)
Nature walks
Games
etc
PRICE: TBC
Deposit at time of booking $125 non-refundable – remaining balance due Jan 15th, 2017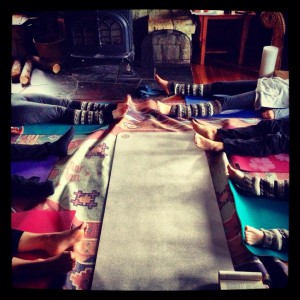 __________________________________________________________________________________________________
JUST ADD WATER – Beach Living Retreat
Surf – SUP – Yoga
2017 Dates TBC
Casa Delphin in TRONCONES, MEXICO
Catherine Bruhwiler (Pro Surfer) & Kristy Wright Schell (Yoga Professional) 
*both are SUP business owners and instructor trainers with Paddle Canada
Casa Delphin Sonriente – http://www.casadelfinsonriente.com/
Join Catherine Bruhwiler & Kristy Wright Schell and other like minded people in Troncones Mexico at the beautiful Casa Delphin Sonriente – your 6 night, 7 day tropical retreat includes Surfing, SUP and Yoga FOR ALL LEVELS. In addition to accommodations, chill with us for amazing meals, time on the beach and getting away from the everyday!
This retreat is open to ALL Levels of surfing, SUP'ing and Yoga as Catherine and Kristy will impart their coaching and individual attention as needed.
In addition the week will be comprised of SETTING GOALS – Kristy will coach us in the art of creating a life you've always wanted – or achieving those things you've ALWAYS wanted but felt you were 'too old' 'not ready' or 'not deserving'
*flight not included
To Register Email:
info@tofinopaddlesurf.com OR info@standuppaddlevancouver.com
50% deposit required at time of booking
MEXICO Sneak Peak Retreat Photos:
___________________________________________________________________________________________________
SUP Yoga Costa Rica Retreat 2017 – Details TBC
2017 Dates & Details To Be Confirmed
Kristy Wright Schell & Kevin McQuillan & Katarina Arneric
PLAYA NEGRA, COSTA RICA (Pacific Side) 
Peace Retreat http://www.peaceretreat.ca/